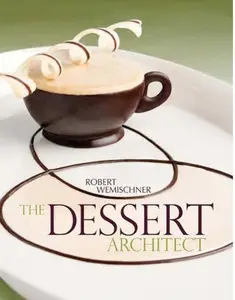 The Dessert Architect (1st Edition)
Delmar Cengage Learning | ISBN : 1428311777 | June 16, 2009 | 427 pages | PDF | 15MB
A complete guide to building versatile and creative desserts, The Dessert Architect offers valuable insight into developing a well-balanced dessert menu and modern plating techniques while featuring 50 detailed multicomponent recipes that can be mixed and matched for endless combinations. This landmark work offers suggestions for pairing beverages with desserts, sources for ingredients, and an overview of essential tools and equipment.
*Read before commenting*
If you can't view contents, let's use PDF-XChange Viewer (personally the best app for reading PDF) or Foxit.