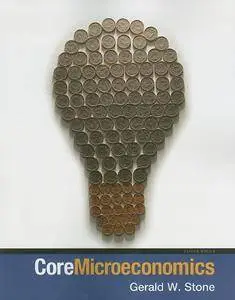 CoreMicroeconomics by Gerald W. Stone
English | 14 Dec. 2010 | ISBN: 1429240008 | 382 Pages | PDF (True) | 19.23 MB
The Core Text is a traditional textbook focusing on the core topics in economics. It includes the usual textbook apparatus, including key terms and definitions. It also includes a set of innovative end-of-chapter questions and problems, many of which have been drawn from today's headlines and the business press.