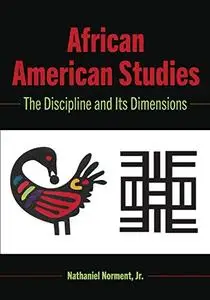 African American Studies: The Discipline and Its Dimensions (Black Studies and Critical Thinking) by Nathaniel Norment Jr.
2019 | ISBN: 143316129X, 1433161303 | English | 684 pages | EPUB | 10 MB
African American Studies: The Discipline and Its Dimensions is a comprehensive resource book that recounts the development of the discipline of African American Studies and provides a basic reference source for sixteen areas of knowledge of the discipline: anthropology, art, dance, economics, education, film, history, literature, music, philosophy, psychology, religion, sociology, political science, science and technology, sports and religion. African American Studies defines bodies of knowledge, methodologies, philosophies, disciplinary concepts, contents, scope, topics scholars have concerned themselves, as well as the growth, development, and present status of the discipline. African American Studies validates that African American Studies is a unique and significant discipline―one that intersects almost every academic discipline and cultural construct―and confirms that the discipline has a noteworthy history and a challenging future. The various bodies of knowledge, the philosophical framework, methodological procedures, and theoretical underpinnings of the discipline have never been clearly delineated from an African-centered perspective.