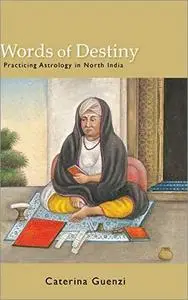 Words of Destiny: Practicing Astrology in North India (SUNY series in Hindu Studies) by Caterina Guenzi
English | March 1, 2021 | ISBN: 1438482019, 1438482027 | EPUB | 368 pages | 16.5 MB
Investigates the professional practices of astrologers in urban India and their popularity among the educated middle and upper classes.
Astrologers and astrology play an important role in Indian society, but there are very few studies on their social identity and professional practices. Based on extensive fieldwork carried out in the city of Banaras, Words of Destiny shows how the Brahmanic scholarly tradition of astral sciences (jyotiḥśāstra) described in Sanskrit literature and taught at universities has been adapted and reformulated to meet the needs and questions of educated middle and upper classes in urban India: How to get a career promotion? How to choose the most suitable field of study for children? When is the best moment to move into a new house?
The study of astrology challenges ready-made assumptions about the boundaries between "science" and "superstition," "rationality" and "magic." Rather than judging the validity of astrology as a knowledge system, Caterina Guenzi explores astrological counseling as a social practice and how it "works from within" for both astrologists and their clients. She examines the points of view of those who use astrology either as a way of earning their living or as a means through which to solve problems and make decisions, concluding that, because astrology combines mathematical calculations and astronomical observations with ritual practices, it provides educated urban families with an idiom through which modern science and devotional Hinduism can be subsumed.