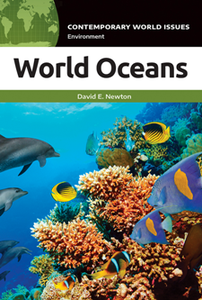 World Oceans : A Reference Handbook
by David E. Newton
English | 2021 | ISBN: 144087543X | 356 Pages | True PDF | 9.5 MB
World Oceans: A Reference Handbook offers an in-depth discussion of the world's oceans. It discusses the marine life that is dependent on the sea as well as the problems threatening the health of the ocean and its wildlife.
World Oceans: A Reference Handbook opens with an overview of the history of human knowledge and understanding of the oceans and cryosphere, along with related scientific, technological, social, political, and other factors. The second chapter presents and discusses about a dozen major problems facing the Earth's oceans today, along with possible solutions. The third chapter provides interested individuals with an opportunity to express their thoughts and ideas on today's ocean issues, and remaining chapters provide additional resources, such as a bibliography, a chronology, and a glossary, to assist the reader in her or his further study of the issue.
Where most books for young adults learning about world oceans take a purely expository treatment, this book provides readers with additional information as well as resources, allowing them to learn more and inform further study of the subject.
- Provides readers with the basic background they need about the oceans and cryosphere in order to understand current problems
- Includes additional readings, a comprehensive chronology, a glossary, and other additional features to aid students' understanding of current issues and to guide them in designing and conducting their own research on more detailed aspects of the topic
- Offers ideas for additional research from a list of important individuals and organizations
- Round out the author's expertise in perspectives essays that show readers a diversity of viewpoints
If you want to support my blog, then you can buy a premium account through any of my files (i.e. on the download page of my book). In this case, I get a percent of sale and can continue to delight you with new books!