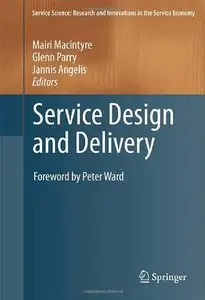 Service Design and Delivery
Publisher: Springer | ISBN: 1441983201 | edition 2011 | PDF | 191 pages | 2,1 mb
Service Design and Delivery provides a comprehensive overview of the increasingly important role played by the service industry. Focusing on the development of different processes employed by service organizations, the book emphasizes management of service in relation to products. It not only explores the complexity of this relationship, but also introduces strategies used in the design and management of service across various sectors, highlighting where tools, techniques and processes applicable to one sector may prove useful in another.