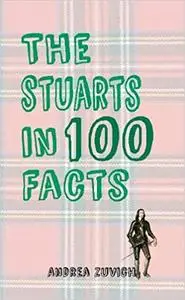 Andrea Zuvich, "The Stuarts in 100 Facts"
English | 2015 | ISBN: 1445647303 | 192 pages | EPUB | 0.355 MB
The Stuart era encompasses the whole of the seventeenth century and beyond, with seven monarchs and a civil war that changed Britain forever. It was one of the most turbulent periods in our history, remembered for fire, plague and high treason alongside baroque music and Pepys's famous diary – but what are the stories behind the facts? Andrea Zuvich leads us through this fascinating era, condensing over 100 years of turmoil into 100 informative, bitesize facts. The well-known myths and unlikely truths surrounding the Stuarts are thoroughly examined, from the deaths of kings and the discovery of brave new worlds to Tulip Mania and the dangers of drinking orange juice.