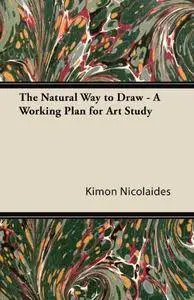 Kimon Nicolaides, "The Natural Way to Draw: A Working Plan for Art Study"
ISBN: 144742249X, 0395530075, ASIN: B00D45RYPW | 2011 | EPUB | 272 pages | 23 MB
This classic book offers a comprehensive lesson in drawing the natural form. Split into sixty-four easy exercises including 'Gesture Drawing', 'Group Poses' and 'Study of the Bones', this book is great for anyone wishing to learn how to draw. Many of the earliest books, particularly those dating back to the 1900s and before, are now extremely scarce and increasingly expensive. We are republishing these classic works in affordable, high quality, modern editions, using the original text and artwork.
"…not only the best how-to book on drawing, it is the best how-to book we've seen on any subject." - Whole Earth Review