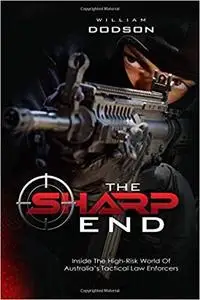 The Sharp End: Inside The High-Risk World Of Australia's Tactical Law Enforcers by William Dodson
English | ISBN: 1456403753 | 431 pages | EPUB | March 8, 2012 | 1.37 Mb
Bill Dodson was at the sharp end of Australian law enforcement - one of the elite officers of the New South Wales Police Force, specialising in high-risk tactical operations such as hostage rescue, armed sieges and counter-terrorism. The Sharp End tells his story, from working as a prison officer in maximum security at Long Bay Gaol and overseeing some of the toughest crims in Australia, to his career in the Malabar Emergency Unit, the Hostage Response Group, the Tactical Response Group, and then in the elite State Protection Group, Tactical Operations Unit. Whether breaking up prison riots, taking down armed criminals or leading a tactical assault group in rescuing hostages, Dodson proved himself as one of the toughest, most lethal operators in the country. The Sharp End is the adrenalin-charged account of his life at the cutting edge of crime fighting. Packed with action and firepower, it also gives the inside story of the training and tactics of the best of the best.