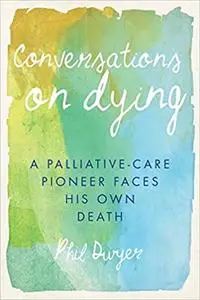 Phil Dwyer, "Conversations on Dying: A Palliative-Care Pioneer Faces His Own Death"
English | ISBN: 145973193X | 2016 | 216 pages | MOBI | 971 KB
The story of the end-of-life experience of a palliative care physician who helped thousands of patients to die well.
We all die. Most of us spend the majority of our lives ignoring this uncomfortable truth, but Dr. Larry Librach dedicated his life and his career to helping his patients navigate their final journey. Then, in April 2013, Larry was diagnosed with terminal pancreatic cancer.
Unlike the majority of us, Larry knew the death he wanted. He wanted to die at home, surrounded by his family: his wife of forty years, his children, and his grandchildren. He did. He was peaceful and calm at the end. Larry proved that the "good death" isn't a myth. It can be done, and he showed us how.
Ever the teacher, Larry made his last journey a teachable moment on how to die the best death possible, even with a pernicious disease. As hard as it is to guide patients toward dying well, it is far harder to live those precepts day by day as the clock ticks down to one's own death, but Larry, together with author Phil Dwyer, chronicled his final journey with courage and humour.
Read more