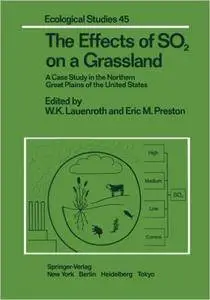 William Lauenroth, E. M. Preston, "The Effects of SO2 on a Grassland: A Case Study in the Northern Great Plains of the United States"
1984 | pages: 218 | ISBN: 1461297486 | PDF | 7,5 mb
When Springer-Verlag undertook publication of this volume, two opportunities arose. The first was to bring together the significant findings ofthe interacting parts of a large field experiment on a whole ecosystem. Scientific specialists and the public are rightly concerned with large-scale impacts of human activity on landscapes and with the challenge of predicting subtle, long-range repercussions of air pollution. A fundamental issue is whether ecological systems like grasslands, which have evolved for several million years under stressful conditions such as variable climate and overgrazing, are more robust than other systems in tolerating new atmospheric impacts of pollution and toxicity. At what level, and when, will an extra geochemical input, like sulfur (Chapter 4), an essential nutrient for proteins and life processes, become an overload on these systems? Some grasses and grassland ecosystems seem fairly adaptable to burdens in addition to those of weather change and tissue removal. How can experts learn to project the future of the heartland of America and other grasslands of the world on the basis of only a few years of observation and control? The second opportunity addresses a broader aspect of the project that is of interest to many readers who are not concerned with details of physiology or food chains, or the overall productivity and variations of a single plant-animal-soil community.
My Links