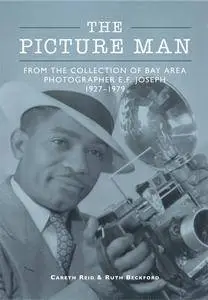 Ruth Beckford, Careth Reid, "The Picture Man: From the Collection of Bay Area Photographer E. F. Joseph (Images of America)"
English | ISBN: 1467125652 | 2017 | EPUB | 128 pages | 66 MB
From 1927 until his death in 1979, E.F. Joseph documented the daily lives of African Americans in the Bay Area. His images were printed in the Pittsburgh Courier and the Chicago Defender but not widely published in his home community. A graduate of the American School of Photography in Illinois, Joseph photographed the likes of such celebrities and activists as Josephine Baker, Mahalia Jackson, Mary McLeod Bethune, and Thurgood Marshall. However, what is perhaps more compelling within these pages are the countless images of everyday citizens–teaching, entertaining, worshipping, working, and serving their community and their nation.