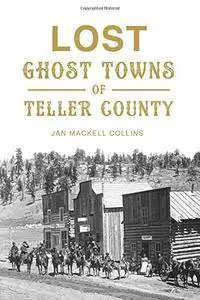 Jan MacKell Collins, "Lost Ghost Towns of Teller County"
English | ISBN: 1467135127 | 2016 | EPUB | 208 pages | 5 MB
Throughout Teller County, history lovers can find abandoned towns and forgotten main streets that once bustled with life and commerce. Even before Teller was carved from surrounding counties, the scenic mountains and lucrative mines of the gold rush era brought thousands of settlers and attracted resort owners and tycoons eager to exploit the rich setting. Seemingly overnight, towns in the Cripple Creek District and other places popped up, flush with gold and people looking for opportunity. As the ore disappeared, the miners moved on in search of the next big lode. One by one, the towns were all but forgotten. Join Jan MacKell Collins and discover the booming history, lost towns and hardy settlers of Teller County.