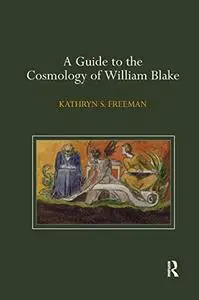 A Guide to the Cosmology of William Blake by Kathryn S. Freeman
2017 | ISBN: 1472467124, 0367139340 | English | 252 pages | PDF | 9 MB
It is not surprising that visitors to Blake's cosmology – the most elaborate in the history of British text and design – often demand a map in the form of a reference book. The entries in this volume benefit from the wide range of historical information made available in recent decades regarding the relationship between Blake's text and design and his biographical, political, social, and religious contexts. Of particular importance, the entries take account of the re-interpretations of Blake with respect to race, gender, and empire in scholarship influenced by the groundbreaking theories that have arisen since the first half of the twentieth century. The intricate fluidity of Blake's anti-Newtonian universe eludes the fixity of definitions and schema. Central to this guide to Blake's work and ideas is Kathryn S. Freeman's acknowledgment of the paradox of providing orientation in Blake's universe without disrupting its inherent disorientation of the traditions whereby readers still come to it. In this innovative work, Freeman aligns herself with Blake's demand that we play an active role in challenging our own readerly habits of passivity as we experience his created and corporeal worlds.