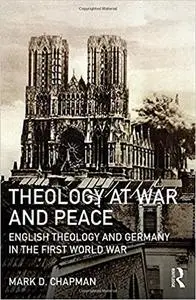 Mark D. Chapman, "Theology at War and Peace: English theology and Germany in the First World War"
English | ISBN: 1472478037 | 2016 | 182 pages | PDF | 13 MB
This book is the first detailed discussion of the impact of the First World War on English theology. Assessing the close relationships between English and German theologians before the First World War, Chapman then explores developments throughout the war. A series of case studies make use of a large amount of unpublished material, showing how some theologians sought to maintain relationships with their German colleagues, while others, especially from a more Anglo-Catholic perspective, used the war as an opportunity to distance themselves from the liberal theology which was beginning to dominate the universities before the war. The increasing animosity between Britain and Germany meant that relations were never healed. English theology became increasingly insular, dividing between a more home-grown variety of liberalism and an ascendant Anglo-Catholicism. Consequently, this book offers useful insights into the development of theology in the twentieth century and will be of keen interest to scholars and students of the history of theology.