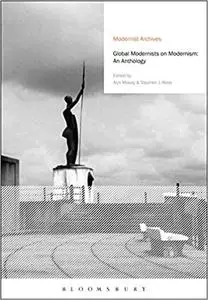 Alys Moody, "Global Modernists on Modernism: An Anthology "
English | ISBN: 1474242324 | 2020 | 488 pages | PDF | 3 MB
Bringing together works by writers from sub-Saharan Africa, Turkey, central Europe, the Muslim world, Asia, South America and Australia – many translated into English for the first time – this is the first collection of statements on modernism by writers, artists and practitioners from across the world.
Annotated throughout, the texts are supported by critical essays from leading modernist scholars exploring major issues in the contemporary study of global modernism. Global Modernists on Modernism is an essential resource for students and scholars of modernism and world literature and one that opens up a dazzling new array of perspectives on the field.