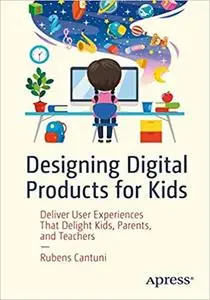 Designing Digital Products for Kids: Deliver User Experiences That Delight Kids, Parents, and Teachers Paperback –
by Rubens Cantuni
English | 2020 | ISBN: 1484262891 | 257 Pages | EPUB | 9 MB
Childhood learning is now more screen-based than ever before, and app developers are flocking in droves to this lucrative and exciting market. The younger generation deserves the best, and growing up in a digital world has made them discerning and demanding customers. Creating a valuable user experience for a child is as complex and involved as when designing a typical app for an adult, if not more, and Designing Digital Products for Kids is here to be your guide.