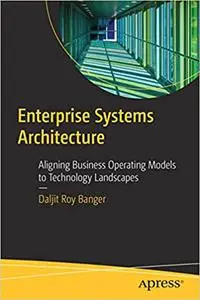 Enterprise Systems Architecture: Aligning Business Operating Models to Technology Landscapes
English | 2022 | ISBN: 1484286456 | 291 Pages | PDF EPUB (True) | 32 MB
The book begins by exploring different architectural approaches before taking a deep dive into multiple layers of the architectural stack and the methodology of each component. You'll also learn about the many products delivered by enterprise architecture. To complete the book, author Daljit Banger delves into the various roles and responsibilities of an enterprise architect.