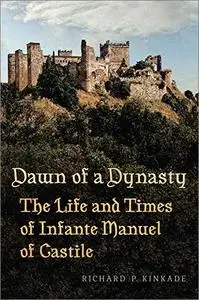 Dawn of a Dynasty: The Life and Times of Infante Manuel of Castile (Toronto Iberic) by Richard Kinkade
English | September 23, 2019 | ISBN: 1487504608 | True EPUB | 536 pages | 8.3 MB
While historians of medieval Spain have been unanimous in acknowledging the significance of Infante Manuel's impact on the reign of his brother, Alfonso X, the Wise, and the rise to power of his nephew, Sancho IV, none have attempted a biography of his life, convinced there was insufficient material to justify the endeavour. Systematic and persistent research over many years, however, has uncovered a profusion of facts and figures which, together with the evidence discovered in numerous unedited archival documents, effectively establishes the prince as a major player during Alfonso's troubled rule.
This is the first and only book-length biography of Prince Manuel, the progenitor of the longest ruling dynasty in the history of Spain. In his capacity as the monarch's closest advisor, Manuel assiduously maintained critical working relationships with the most notable leaders of his age, including James I and Peter III of Aragon, Louis IX and Philippe III of France, Edward I and Queen Eleanor of England, Popes Alexander IV and Gregory X, and a host of other royal and noble personages from Europe and the Iberian Peninsula. Intended for specialists in the field of medieval Iberian history and literature, Dawn of a Dynasty is a highly reliable source work and a significant contribution to our knowledge of late-thirteenth-century Castile.