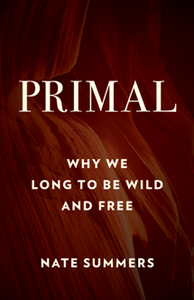 Primal : Why We Long to Be Wild and Free
by Nate Summers
English | 2019 | ISBN: 149304463X | 225 Pages | ePUB | 0.4 MB
TV survival shows and survival schools are more popular than ever; Paleo diets are proving to be more than just a passing trend; and free-range parenting is gaining steady momentum. So in an age when living in a modern society often equates to comfort and ease, why is it that we are so interested in these primal aspects of being human when they are no longer really necessary? Why are we still so fascinated with making fire or stone tools in this social media-driven digital age? Why are we urging our children to run back out into the wild?
The answer to all of these questions—to why we seek out the natural world—stares us in the mirror every day: We long to fulfill our natural destiny as upright-walking hunter-gatherer-nomads. It's who we are.
Primal explores the natural human desire—the primal desire—to fulfill our original design. From the telling of anecdotes and stories from author Nate Summer's twenty years as a survival specialist to conversations with world-renown survival and human nature specialists to digging into the rewilding and free-range parenting trends, Nate explores how humans have—and continue to—pursue "survival" situations to fulfill their deep, soulful longings.
If you want to support my blog, then you can buy a premium account through any of my files (i.e. on the download page of my book). In this case, I get a percent of sale and can continue to delight you with new books!