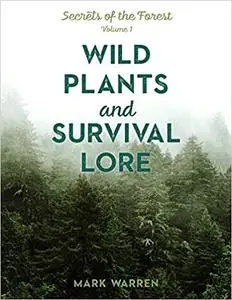 Mark Warren, "Wild Plants and Survival Lore (Secrets of the Forest)"
English | ISBN: 1493045555 | 2020 | EPUB | 272 pages | 18 MB
In this first volume of his Secrets of the Forest series, nature educator Mark Warren explains how to identify and use 100 wild plants as food, medicine, and craft. He also covers "primitive" survival skills, from building a shelter, to purifying water, making tools, traps, and snares. With more than 200 original hands-on activities, the book is a step-by-step guide for teachers, scout leaders, outing clubs, and wilderness programs, and anyone interested in the outdoors and forgotten skills. Hikers who want to carry less gear and become more self-reliant by using what the forest has to offer, will find tricks in these pages to lighten their loads. Outdoor rec professionals will expand their knowledge of their natural surroundings to share with their clients. And parents who seek a closer relationship with nature for themselves and their children will learn to become active, adventurous participants in the forest, rather than just occasional visitors.
Volume 2: The Art of Creating Fire and Storytelling and Ceremony
Volume 3: Eye to Eye with Animals and at Play in the Wild
Volume 4: The Art of Archery and Lake to Whitewater Canoeing