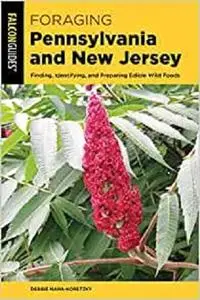 Foraging Pennsylvania and New Jersey: Finding, Identifying, and Preparing Edible Wild Foods by Debbie Naha-Koretzky
English | ISBN: 1493056271 | 296 pages | EPUB | May 1, 2021 | 25 Mb
From cattails to wild garlic, this guide uncovers the edible wild foods and healthful herbs of Pennsylvania and New Jersey. Written for people who want to know more about foraging, including those who are absolute beginners and perhaps don't even know where to start, this book provides clear photos and easy to follow instructions for plant identification. Readers will learn all about safely recognizing, respecting, and utilizing wild plants.