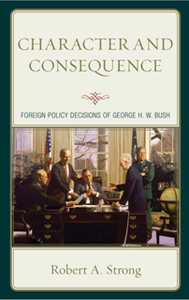 Character and Consequence : Foreign Policy Decisions of George H. W. Bush
by Robert A. Strong
English | 2020 | ISBN: 1498589359 | 173 Pages | PDF | 3 MB
Character and Consequence by Robert A. Strong, looks at important foreign policy decisions of George H. W. Bush through the lens of character and asks how personal traits like loyalty, compassion, reticence and audacity had an impact on American foreign policy at a pivotal point in world history. Combining biographical observations with in-depth case studies of complicated international events, the book explores foreign policy decision-making and presidential personality for a broad audience. It is recommended to those curious about a critical era in U.S. diplomatic history, and to students of American politics and international relations who want to understand America's forty-first president and his decisions and actions at the end of the Cold War.
If you want to support my blog, then you can buy a premium account through any of my files (i.e. on the download page of my book). In this case, I get a percent of sale and can continue to delight you with new books!