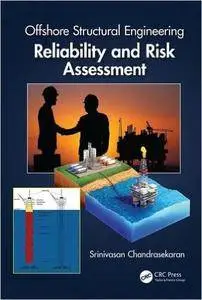 Offshore Structural Engineering: Reliability and Risk Assessment by Srinivasan Chandrasekaran
English | 2016 | ISBN: 149876519X | 274 pages | PDF | 19 MB
Successfully estimate risk and reliability, and produce innovative, yet reliable designs using the approaches outlined in Offshore Structural Engineering: Reliability and Risk Assessment. A hands-on guide for practicing professionals, this book covers the reliability of offshore structures with an emphasis on the safety and reliability of offshore facilities during analysis, design, inspection, and planning.
Since risk assessment and reliability estimates are often based on probability, the author utilizes concepts of probability and statistical analysis to address the risks and uncertainties involved in design. He explains the concepts with clear illustrations and tutorials, provides a chapter on probability theory, and covers various stages of the process that include data collection, analysis, design and construction, and commissioning.
In addition, the author discusses advances in geometric structural forms for deep-water oil exploration, the rational treatment of uncertainties in structural engineering, and the safety and serviceability of civil engineering and other offshore structures.
An invaluable guide to innovative and reliable structural design, this book:
Defines the structural reliability theory
Explains the reliability analysis of structures
Examines the reliability of offshore structures
Describes the probabilistic distribution for important loading variables
Includes methods of reliability analysis
Addresses risk assessment and more
Offshore Structural Engineering: Reliability and Risk Assessment provides an in-depth analysis of risk analysis and assessment and highlights important aspects of offshore structural reliability. The book serves as a practical reference to engineers and students involved in naval architecture, ocean engineering, civil/structural, and petroleum engineering.
My nickname -
interes