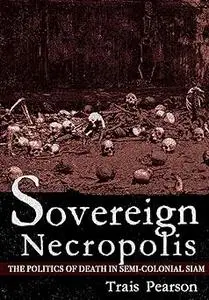 Trais Pearson, "Sovereign Necropolis: The Politics of Death in Semi-Colonial Siam"
English | ISBN: 1501740156 | 2020 | 252 pages | PDF | 9 MB
By the 1890s, Siam (Thailand) was the last holdout against European imperialism in Southeast Asia. But the kingdom's exceptional status came with a substantial caveat: Bangkok, its bustling capital, was a port city that was subject to many of the same legal and fiscal constraints as other colonial treaty ports. Sovereign Necropolis offers new insight into turn-of-the-century Thai history by disinterring the forgotten stories of those who died "unnatural deaths" during this period and the work of the Siamese state to assert their rights in a pluralistic legal arena.
Read more