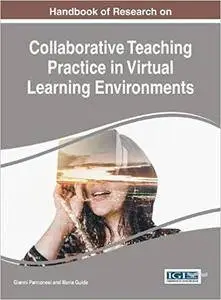 Handbook of Research on Collaborative Teaching Practice in Virtual Learning Environments
IGI Global | English | 2017 | ISBN-10: 1522524266 | 637 pages | PDF, EPUB | 21.80 + 52.72 mb
by Gianni Panconesi (Author, Editor),‎ Maria Guida (Editor)
Modern technology has enhanced many aspects of life, including classroom education. By offering virtual learning experiences, educational systems can become more efficient and effective at teaching the student population.
The Handbook of Research on Collaborative Teaching Practice in Virtual Learning Environments
highlights program developments in the realm of digital worlds in educational settings. Featuring pedagogical methods and topics relating to cooperative learning, hands-on curriculum, and meta-cognitive dimensions, this publication is a critical reference source for pre-service and in-service teachers, school administrators, higher education faculty, and researchers interested in virtual reality incorporation in the classroom.
About the Author
Gianni Panconesi, For.com, Italy. Maria Guida, National Institute for Documentation, Innovation and Educational Research, Italy.
Feel Free to contact me for book requests, informations or feedbacks.