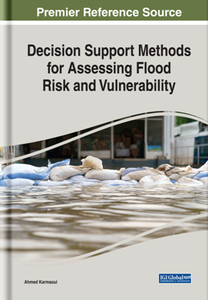 Decision Support Methods for Assessing Flood Risk and Vulnerability
by Ahmed Karmaoui
English | 2020 | ISBN: 1522597719 | 358 Pages | ePUB | 22 MB
Each year, floods cause an enormous amount of global economic and social damage, impacting transportation systems, water supplies, agriculture, and health. Response management to catastrophic floods require increased measures involving integrated planning, adaptation, and recovery strategies in order to protect against human loss.
Decision Support Methods for Assessing Flood Risk and Vulnerability is a pivotal reference source that provides vital research on the application of effective models and tools focused on the diagnosis of vulnerability to flooding risks and evaluates and measures the impact of floods on socio-economic wellbeing. While highlighting topics such as hydrological events, soil erosion, and flood vulnerability, this publication explores methods of identifying appropriate adaptation strategies. This book is ideally designed for researchers, students, academicians, policymakers, government officials, and technology developers seeking current empirical research findings to be used to improve the overall understanding of the flood phenomenon.
If you want to support my blog, then you can buy a premium account through any of my files (i.e. on the download page of my book). In this case, I get a percent of sale and can continue to delight you with new books!