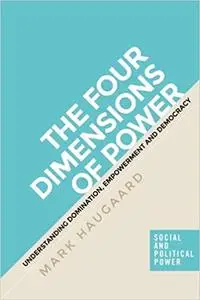 Mark Haugaard, "The four dimensions of power: Understanding domination, empowerment and democracy "
English | ISBN: 1526110377 | 2020 | 248 pages | PDF | 2 MB
This book explains the nature and workings of social and political power, including domination and empowerment. It represents a sophisticated new framework of contemporary perspectives upon power, including: Steven Lukes, Michel Foucault, Amy Allen, Clarissa Hayward and Pierre Bourdieu. Power is broken into four dynamically interrelated dimensions, which include: structural conflict, reification, power/knowledge, and the creation of social subjects. Concluding with an original, pragmatist power-based account of democracy, this theoretically sophisticated book is indispensable for readers wishing to understand domination, resistance and empowerment.