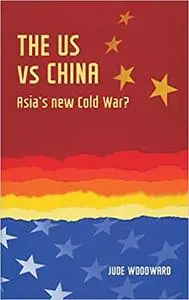 Jude Woodward, "The US vs China: Asia's new Cold War? "
English | ISBN: 1526121999 | 2017 | 304 pages | EPUB | 1439 KB
This book addresses the most important question in geopolitics today - the future of relations between the US and China. Concerned that the rise of China will challenge the its hegemony in world affairs, the US has decided to reassert its influence in Asia to counteract any challenge. Examining and challenging the dominant causal explanations for and professed intentions of this shift in US policy, this book uncovers the real dynamics of contemporary Sino-American relations, surveying their complex interactions in the context of their post-war history, offering the reader an accessible and informative survey of the relations between China and the US in Asia, ranging from Russia's turn to the east, the rise of Japanese nationalism, democracy in Myanmar, North Korea's nuclear programme to disputes in the South China Sea. This book is an illuminating introduction to the defining issue shaping global politics for our time.