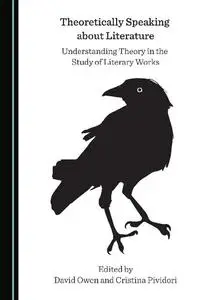 Theoretically Speaking about Literature by David Owen and Cristina Pividori
English | December 1, 2021 | ISBN: 152757444X | 230 pages | PDF | 1,5 MB
Literary theory has become such a central part of the study of literature, particularly at university level, that a solid familiarity with its basic ideas is now essential. This book will appeal to students who may find the many theoretical approaches that they encounter to be complex, highly demanding, and difficult to incorporate into their own work, and will also be of interest to teachers who are trying to guide their students towards a clear and constructive understanding of this ambit. Through focus on a single study text, discussed from the perspective of eighteen distinct theories that are presented and explained in a consistent manner throughout, readers are given a practical and comprehensible insight into the ideas and beliefs that underpin critical interpretation.
My nickname -
interes