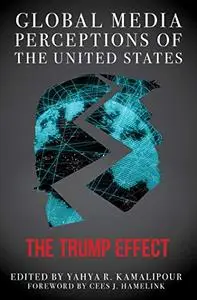 Global Media Perceptions of the United States: The Trump Effect by Yahya R. Kamalipour
2021 | ISBN: 1538142414 | English | 326 pages | PDF | 5 MB
As a timely portrait of international perceptions and media coverage of the United States, this comprehensive collection reveals the global effects of the tumultuous environments and controversial views promoted during the Donald J. Trump presidency.
More than thirty accomplished and prominent media, communication, and journalism scholars represent twenty countries with methodically researched assessments of their respective country's major national newspapers, social media, or comprehensive public opinion surveys. Together, these analyses offer a unique cross-cultural approach that helps students and scholars understand the image of the USA and President Trump through the eyes of politicians, media personalities, and ordinary people across the globe.