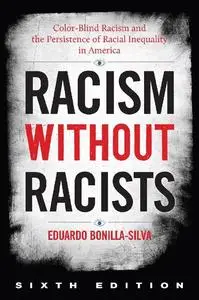 Racism without Racists: Color-Blind Racism and the Persistence of Racial Inequality in America, Sixth edition by Eduardo Bonilla-Silva
English | December 28, 2021 | ISBN: 1538151405, 1538151413 | 392 pages | PDF | 2 MB
Eduardo Bonilla-Silva's acclaimed Racism without Racists examines in detail how Whites talk, think, and account for the existence of racial inequality and makes clear that color-blind racism is as insidious now as ever. The sixth edition of this provocative book includes new material on systemic racism and how color-blind racism framed many issues during the COVID-19 pandemic. A revised conclusion addresses what readers can do to confront racism—both personally and on a larger structural level.
My nickname -
interes