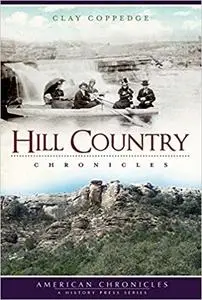 Clay Coppedge, "Hill Country Chronicles"
English | 2010 | ISBN: 1540224392 | EPUB | pages: 126 | 1.4 mb
Texas Hill Country is a rugged and hilly area of central Texas known for its food, architecture and unique melting pot of Spanish and European settlers. The area's rich history is filled with quirky and fascinating tales about this landscape and the animals and people who have called it home. Clay Coppedge has been gathering Texas stories for over thirty years. This collection of his favorite columns includes his best Texas-sized stories on Hill Country history. From the legend of Llano's Enchanted Rock and the true story of Jim Bowie's famous knife to one rancher's attempt at bringing reindeer to the hottest area of the country and an oilman's search for Bigfoot, Hill Country Chronicles has them all and more.