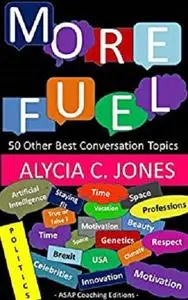 More fuel: 50 other best conversation topics by Alycia C. Jobes
English | November 18, 2016 | ISBN: 1540497925 | 166 pages | AZW3 | 0.31 MB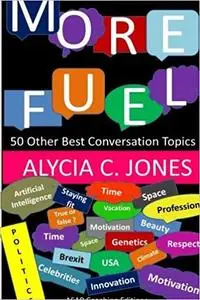 Why did I write this book?The first installment of "Fuel for Lively Conversations in English" was born because I needed material to get my students talking. Well, it so happens that my students are voracious. They are so interested in the world and excited to talk about anything and everything that I needed more material! That's when I started thinking of a new list of subjects and questions. Once the ball started rolling, a new book was created.I have tried to come up with a wide variety of topics to interest everybody. All fifty subjects are new and were not published in the first Fuel book. However, there may be some overlap (for example, in the first book there was a Travel section, and in this one there is a Discovering the World section). Having said that, even if some of the subjects overlap, most of the questions are completely new.As I said in the first Fuel book, conversation is a great way to break the ice in a class. It gets your students using the language in an active and engaging manner. And let's admit it, talking about something you are interested in is fun! Students enjoy the freedom of guided conversation in the ESL classroom.Why should you use this book?Teachers are busy people. We don't have a job that we leave on our desks at 5pm. We take our work home with us in the form of lesson plans, corrections, etc. Anything that can potentially make our lives easier is welcome! Rather than putting a list of conversation questions together yourself or looking for something on-line, all you have to do is open More Fuel to the Table of Contents and choose a subject that you think will motivate your class.In addition, the subjects from More Fuel are up-to-date current events that will open your students minds to the world around them. They will grapple with some of the ethical questions, ponder some of the more complex points and wonder about their place in the midst of all these questions. And they will do it all in English! What more could an ESL teacher ask for?