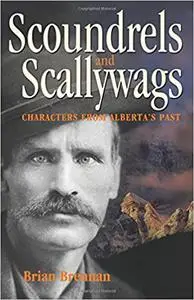 Brian Brennan, "Scoundrels and Scallywags: Characters from Alberta's Past"
English | ISBN: 1548954713 | 2017 | 224 pages | EPUB | 4 MB
A married Alberta premier, John Brownlee, lost his job after enticing a junior government clerk to have sex with him. He was fifty, she was twenty. After Canada's Supreme Court endorsed the trial jury's guilty verdict, Brownlee took the case to the British Privy Council, then the court of last resort for Canadians. He lost again. The courts awarded his accuser, Vivian MacMillan, $10,000 plus costs, and Brownlee's United Farmers party never won another election.
Read more