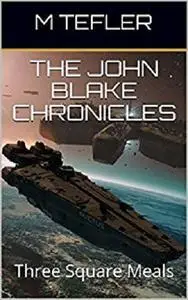 The John Blake Chronicles - Volume 1: Three Square Meals (The Unclaimed Legacy Series) by M Tefler
English | October 4, 2017 | ISBN: 1549902911 | 300 pages | AZW3 | 0.41 MB
You've just found the ultimate erotic science-fiction series!
It's 2779 and a retired Terran Federation Marine has taken up life as a trader. Follow John Blake's adventures as he travels the galaxy on his freighter, the "Fool's Gold". This is the first book in a massive epic full of beautiful women, rampaging aliens, gunfights, space combat, and a mysterious heritage that will shake the foundations of the galaxy…
A multi-award winning adult space opera by M Tefler.