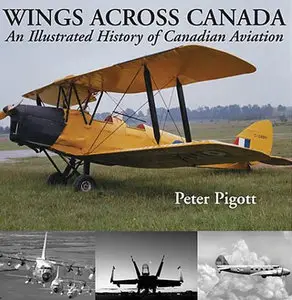 Peter Pigott, "Wings Across Canada: An Illustrated History of Canadian Aviation"
ISBN: 1550024124 | 2002 | EPUB | 192 pages | 16 MB
From the eccentric Fairey Battle to the lethal-looking CF-18, from modern airliners that have no defects (and no character) to the classic North Star (which had both), here is the ultimate line-up of the aircraft that have served Canadians in the last century. With over one hundred photographs of fifty historic planes, Wings Across Canada is a retrospective of Canada's aeronautical technology. This book does not compare the planes, nor claim that all are "classics" in the traditional sense of the word. Instead, it is a celebration of a love affair with aircraft that all served a purpose in their own time.