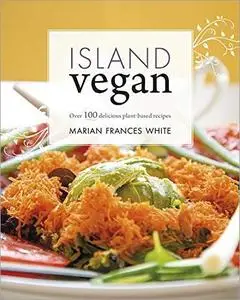 Island Vegan: Over 100 Delicious Plant-based Recipes by Marian Frances White
English | October 31, 2019 | ISBN: 1550817655 | EPUB | 264 pages | 13.3 MB
In Island Vegan, Newfoundland's original trailblazing vegan chef, Marian Frances White, returns with over 100 beautiful and utterly mouth-watering, plant-based recipes. Using readily available ingredients with a blend of local and international flavours, Marian provides everything you need, whether you're a committed vegan or just starting out. Here you'll find soups, salads, sauces, smoothies, pastries, pancakes, main dishes, delectable desserts, and much more. And there are full-colour photographs to help you create the perfect setting.
The culmination of over forty years of exquisite, tried-and-tested vegan cooking, every recipe in Island Vegan is health conscious, environmentally sound, and absolutely delicious!