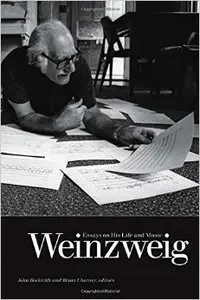 John Beckwith and Brian Cherney, "Weinzweig: Essays on His Life & Music"
English | ISBN: 1554582563 | 2011 | 355 pages | PDF | 7 MB
John Weinzberg was the preeminent composer of his generation, one of the country's first proponents of musical modernism and a life long champion and spokesperson for new music. Here a dozen experts offer fresh research and commentary on his personality and aspects of his career, analysis of his methods, and evidence of his enduring legacy. Ten characteristic works are excerpted on a supplementary CD.