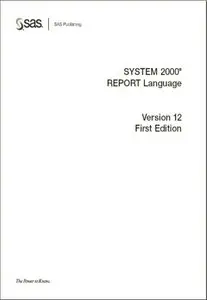 SAS Institute Inc.,"SYSTEM 2000 REPORT Language"
Publisher: SAS Publishing | ISBN: 1555441815 | edition August 6, 1991 | PDF | 130 pages | 19.67 mb
Explains how to use REPORT language commands to produce reports from information contained in a SYSTEM 2000 database. This manual contains detailed reference material for using the REPORT language commands under MVS and CMS. Also included are examples of each command and examples of complete report composition and actual output.