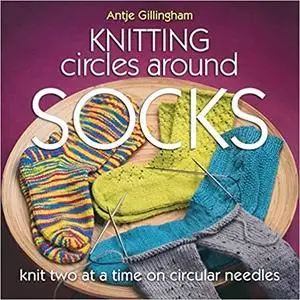 Antje Gillingham, "Knitting Circles around Socks: Knit Two at a Time on Circular Needles"
English | 2007 | ISBN: 1564777391 | 80 pages | PDF | 15.9 MB
Why knit one sock and then start all over again to make a match? Instead, knit two socks at the same time on two circular needles! With this creative approach, you can slip a sock on each foot as soon as you bind off.
Get off to a great start with one basic sock pattern; then experiment with seven more designs
Make cuffs, feet, and toes match exactly from sock to sock; no more measuring as you go
Discover how easy it is to convert any sock pattern for double-pointed needles to this ingenious method