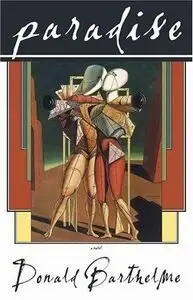 Donald Barthelme, "Paradise"
Dalkey Archive Press | ISBN: 1564784037 | 2005-12 | PDF | 208 Pages | 1.3 Mb
Simon, a middle-aged architect separated from his wife, is given the chance to live out a stereotypical male fantasy: freed from the travails of married life, he ends up living with three nubile lingerie models who use him as a sexual object. Set in the 1980s, there's further tension between Simon's desire to exploit this stereotypical fantasy and his (as well as the author's) desire to treat the women as human beings, despite the women's claims that Simon can't distinguish between their personalities.
Employing a variety of forms, Barthelme gracefully plays with this setup, creating a story that's not just funny–although it's definitely that–but actually quite melancholy, as Simon knows that the women's departure is inevitable, that this paradise will come to an end, and that he'll be left with only an empty house, booze, and regrets about chances not taken.