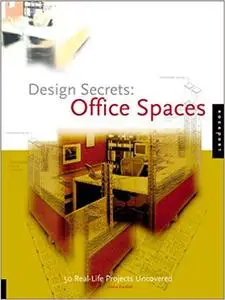 Elana Frankel, "Design Secrets: Office Spaces"
English | ISBN: 1564967697 | 2001 | 36 pages | PDF | 114 MB
The Design Secrets series brings the reader inside the creative process, unlike other design books that only show the final design. Each design project selected is illustrated in detail from concept to completion and all the stages in-between and includes the designer's insights and inspirations. Promoting a greater understanding of design, this book presents 50 real-life office design projects with a behind-the-scenes look. Uncovered are the creative process, the challenges, and the solutions that produced the innovative end-result. Original plans, sketches, visuals, interim drawings, and presentations each accompanied by informative text and captions show how designers present their ideas and solve problems.