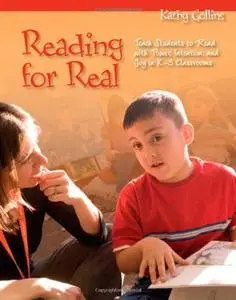 Reading for Real: Teach Students to Read with Power, Intention, and Joy in K-3 Classrooms by Kathy Collins
English | 30 Jun. 2008 | ISBN: 1571107037 | 240 Pages | PDF | 5.86 MB
Take two to four kids, give them a basket of books that go together in some way, and then provide time for them to read, think, and talk together about their ideas, their questions, their wonderings. That's the simple recipe for a reading club, and Kathy Collins demonstrates the powerful results in her new book, Reading for Real.