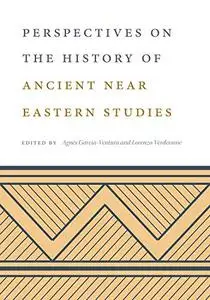 Perspectives on the History of Ancient Near Eastern Studies by Agnès Garcia-Ventura, Lorenzo Verderame
2020 | ISBN: 1575068362 | English | 352 pages | PDF/EPUB | 43/26.5 MB
The present volume collects eighteen essays exploring the history of ancient Near Eastern studies. Combining diverse approaches—synthetic and analytic, diachronic and transnational—this collection offers critical reflections on the who, why, and how of this cluster of fields. How have political contexts determined the conduct of research? How do academic agendas reflect larger social, economic, and cultural interests? How have schools of thought and intellectual traditions configured, and sometimes predetermined, the study of the ancient Near East? Contributions treating research during the Nazi and fascist periods examine the interpenetration of academic work with politics, while contributions dealing with specific national contexts disclose fresh perspectives on individual scholars as well as the conditions and institutions in which they worked. Particular attention is given to scholarship in countries such as Turkey, Portugal, Iran, China, and Spain, which have hitherto been marginal to historiographic accounts of ancient Near Eastern studies.