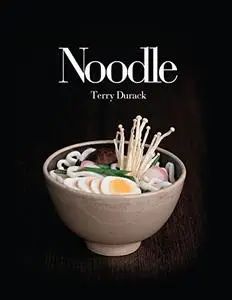 Terry Durack, Geoff Lung, "Noodle"
English | 2002 | ISBN: 1579590705, 1579590535 | EPUB | pages: 201 | 20.2 mb
Explore the romance, mystique and essence of noodles in Terry Durack's soul-satisfying tribute to their gloriousness. Whether it be the soba or udon, rice stick or kway teow, vermicelli, long life or bean thread, it's in this bold and stylish book.
Noodle is Zen you can eat, noodle history you will enjoy, and recipes you will cook time and again. This book will be an education in noodle culture, from cooking to wonderful bits of folklore about their origins.
In over 100 slippery, slurpy recipes Durack gives us the future in a bowl, from Cantonese wonton and noodle soup to Malaysia's famous curry laksa, Korea's chap chae and India's serian kheer dessert noodles.
Mesmerising full-page colour photography provides foolproof noodle i-d and the low-down on how to prepare and cook it.