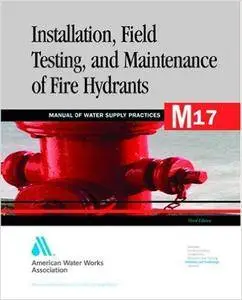 American Water Works Association, "Installation, Field Testing and Maintenance of Fire Hydrants (M17): AWWA Manual of Practice"
English | 2006 | ISBN: 1583214143 | PDF | pages: 136 | 6.7 mb
Updated from the 1989 edition, this new edition provides the latest information distribution operators need to have about fire hydrants: design, installation, and maintenance practices. Using the easy-to-follow flow-testing procedures included, one can quickly obtain valuable distribution system information. This manual also traces the development of wet-barrel and dry-barrel styles and contains detailed instructions for installation and testing. The updated appendices feature new, updated diagrams of hydrant models, definitions, and record-keeping forms.