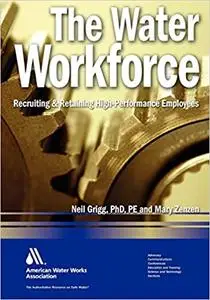 Mary Zenzen, Neil S. Grigg, "The Water Workforce: Strategies for Recruiting and Retaining High-Performance Employees"
English | 2009 | pages: 243 | ISBN: 1583216081 | PDF | 14,5 mb
The most important resources at any utility are human resources. People make all the difference in the success or failure of your utility's operation. Managing utility workforce issues is the focus of this practical handbook for water utility human resources managers.
The Water Workforce: Recruiting & Retaining High-Performance Employees examines the special human resource challenges facing utilities and offers tested strategies to address them. It will help you recruit, train, motivate, and retain high-quality employees–and build a stable and productive workforce that will meet the short- and long-term needs of your utility. The book focuses on the specific technical work needs of utilities and how to successfully apply workforce management principles in a water utility environment.
My Link