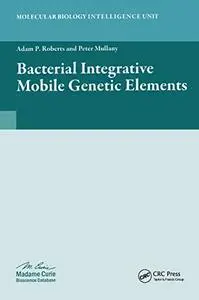 Bacterial Integrative Mobile Genetic Elements
English | 2022 | ISBN: 1587066602 | 336 Pages | PDF True | 100 MB
As our understanding of mobile genetic elements continues to grow we are gaining a deeper appreciation of their importance in shaping the bacterial genome and in the properties they confer to their bacterial hosts. These include, but are by no means limited to, resistance to antibiotics, and heavy metals, toxin production and increased virulence, production of antibiotics and the ability to utilize a diverse range of metabolic substrates. We are also gaining an understanding of diversity of these elements and their interactions with each other; a property which continually complicates any attempt to classify them. We are learning more about the molecular mechanisms by which they translocate to new genomic sites both within genomes and between different bacteria. This book provides a timely, state of the art update on the properties of an important selection of different bacterial integrative mobile genetic elements and the myriad of different ways in which they move and influence the biology of the host bacterium. The chapters are all written by authors who have undertaken pioneering work in their respective fields, making this book vital reading for all who are interested in the biology of bacteria and the mobile elements they carry.