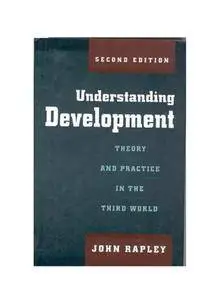 Understanding Development: Theory and Practice in the Third World by John Rapley
English | 2002 | ISBN: 1588260992 | 203 Pages | PDF | 8.01 MB
Updated to reflect trends in world affairs, as well as in the scholarly literature, this text is both an assessment of the state of development theory and a survey of structural adjustment's results throughout the developing world. John Rapley traces the evolution of development theory from its strong statist orientation in the early post-war period, through the "classic" phase, to the middle-of-the-road position of the beginning of the 21st century, drawing attention to the inadequacy of existing modes. Using a wide range of examples, he shows where, how and why various approaches to development have worked, or failed. He concludes with a look at one of the most disturbing subjects that theorists and practitioners alike must tackle: why development appears to be so far out of reach for so many poor countries.